CAMWS 2019 Lincoln Visitors' Guide to Restaurants and Local Attractions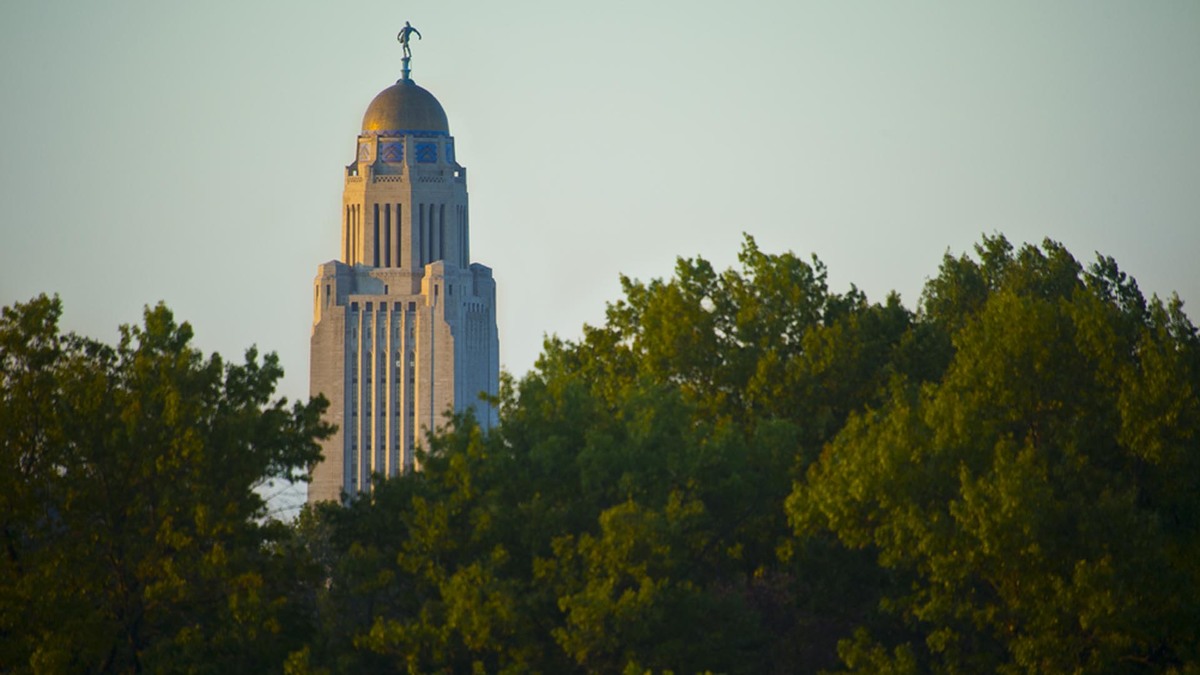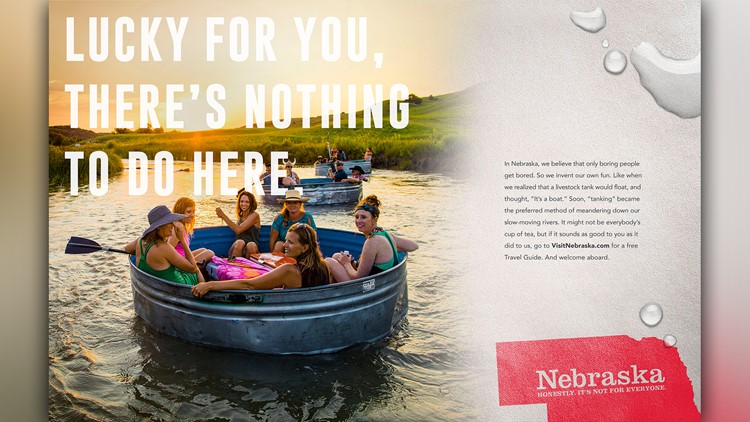 How to Get to Lincoln
Restaurant Guide
Local Attractions
Nearby Attractions
Nebraska Fun Facts
Visit Nebraska
"Honestlly, It's Not for Everyone"
Lincoln is a college town that's also the state capital of Nebraska. It's easy to get around, friendly, and inexpensive! The conference hotel, the Lincoln Marriott Cornhusker Hotel, is a historic building located right in the downtown, a ten-minute walk from the University of Nebraska campus (which is itself integrated into the downtown). From the hotel, you will be able to walk to restaurants, bars, coffee shops, independent bookstores, and cultural attractions.
Downtown Lincoln consists of a grid of numbered and lettered streets, so it is easy to find your way around, but if you are driving, beware of the many one-way streets. The nearby Historic Haymarket area (roughly O to R St., 9th to Canopy St. [6th]) has been gentrified into an area rife with restaurants, bars, art galleries, and shops.
Lincoln is a bicycle-friendly city! We have an extensive set of trails in and out of the city. See the map at: http://www.gptn.org/the_trails/overview.html. We also have a new bike share program: Bike LNK (https://bikelnk.bcycle.com/ ). Day passes can be purchased at any kiosk. There is a kiosk located outside the Cornhusker Hotel at 13th and M.
Conference hotel: the Lincoln Marriott Cornhusker Hotel, 333 S. 13th St., Lincoln, NE, 68508
By car: we're off of Interstate 80. Take exit 401 to South 9th St. Go south along South 9th Street and turn left onto M St. Turn right onto South 13th St. The hotel is on South 13th St. between M and L Streets [which are both one-way streets!]. You can pull into the driveway and request valet parking, or continue on South 13th Street another half-block to L Street, turn right onto L Street, and turn right into the parking garage for the hotel.
By train: there is an Amtrak station in downtown Lincoln, a 15-minute walk or 3-minute cab ride from the Cornhusker Marriott.
By plane: you can fly into the smaller Lincoln airport (LNK), which is 15 minutes from the Cornhusker Marriott, or the larger Omaha airport, Eppley Airfield (OMA), which is a one hour drive from Lincoln. (Fares are usually cheaper in and out of OMA, but it's always good to check both airports.) The Lincoln Marriott Cornhusker Hotel has a complimentary airport shuttle to LNK. To get from OMA to the conference hotel, you can rent a car or reserve the airport shuttle OMALiNK (https://www.omalink.com/) which costs approximately $55 one way and will deliver you right to the hotel.
AIRPORT SHUTTLES
A shuttle service called OMALiNK that runs vans between the Omaha Airport (OMA) and Lincoln. Normally, the fare is $60 each way. There is a UNL faculty/staff discount that lowers it to $55 each way. Corey at OMALiNK is offering CAMWS members a rate of $50 each way, with the possibility that, if he gets large groups and needs to bring a bus rather than a van, he may lower it to $35. (The price from the Lincoln airport, LNK, is $15 each way, but the Cornhusker Marriott has a free airport shuttle from the LIncoln Airport.
How to book: https://www.omalink.com/
Mention CAMWS discount.
Preferred booking by March 15th [if he needs to arrange a larger bus, he will lower the fare further].
Note: the Cornhusker Hotel occupies the block bounded by L and M Sts. and 12th and 13th Sts. University of Nebraska-Lincoln main campus lies north of R Street.
Coffee Shops within walking distance of the Cornhusker Marriott
Scooter's, 14th and M
The Mill in the Haymarket, 8th and P
The Coffee House, 13th and P
Starbucks, 12th and P. Another location in the UNL Campus Union, 14th and R
Cultiva, 11th between G and H
Method Cycles and Craft House, 11th and L (Yes, they do sell coffee!)

Dunkin' Donuts in Love Library on UNL Campus
Sandwiches and Inexpensive Fare in the Downtown Area [$]
Ali Baba Gyros, casual Greek and Mediterranean, 14th and O. A hole in the wall featuring excellent gyros and succulent tandoori chicken kabob [A Classics Department favorite]
Bison Witches Bar & Deli. P St. between 13th and 14th. A laid back watering hole spotlighting sandwiches with inventive toppings.
Honest Abe's Burgers and Freedom, 14th between O and P [A Yelp Top Ten]
The Sultan's Kite, Mediterranean Street Food, O St. between 13th and 14th [A Yelp Top Ten]
Thai Garden, 13th between P and Q
YiaYia's Gourmet Pizza, O St. between 13th and 14th [Yelp's Best Pizza in Lincoln]
In the UNL campus union (14th and R)

Imperial Palace Chinese Food

Subway

Valentino's Pizza [a Lincoln tradition]

Chick-fil-a

Steak 'n Shake

Starbucks

National chains:

5 Guys Burgers & Fries, P between 12th and 13th
Amigos, 14th and Q
Arby's, 15th and Q
Bruegger's Bagels, 12th and Q
Buffalo Wild Wings, P between 13th and 14th
Chipotle, 13th and Q
Jersey Mike's Subs, 14th, between P and Q
Noodles & Co., 14th and P
Panda Express, 14th and Q
Panera, 12th and P
Raising Cane's Chicken, 14th and P
Wendy's, 14th and Q
More upscale restaurants within walking distance of the Cornhusker Marriott. Reservations recommended, especially on the weekend.
Billy's, 13th and H. American contemporary in a historic building. (402) 474-0084 ($$$) http://www.billysrestaurant.com/
Blue Orchid Thai Restaurant, in the Grand Manse building, in the alley off of 10th, between O and P. (402) 742-7250 ($$)
Dish Restaurant. Upscale American Continental restaurant in a sleek setting. 11th and O. (402) 475-9475 [A Yelp Top Ten]. ($$-$$$) http://www.dishdowntown.com/
The Green Gateau, 10th between L and M. An upscale neighborhood restaurant featuring French and American food in a setting inspired by European Country Inns. (402) 477-0330 ($$) www.greengateau.com
Misty's Steakhouse, 11th and P. A Lincoln tradition. ($$-$$$)
Highlights from the many, many restaurants located in the Historic Haymarket District. NOTE: Canopy St. is the equivalent of 6th St.
Blue Sushi Sake Grill, 8th and R. ($$) https://bluesushisakegrill.com/locations/nebraska/lincoln
Bourbon Street, 300 Canopy St. Cajun and Creole. ($$) http://thesinglebarrel.com/bourbonstreet/
Grey Whale Sushi & Grill, in the Grand Manse Building, 10th between O and P, ($$) https://www.greywhalesushi.com/menus
Ichiban Sichuan, 8th and P. ($$) https://www.ichibanlincoln.com/
JTK, in the old train depot at 7th and P. Contemporary American fine dining. Your source for Kobe beef. (402) 435-0161. ($$$) http://www.jtkrestaurant.com/

Mellow Mushroom, R and Canopy St. Out of this world pizza. ($$)

Oven Indian Restaurant, 8th and P. ($$) https://theoven-lincoln.com/
Rodizio Grill Brazilian Restaurant, O St. between 7th and 8th. ($$) https://www.rodiziogrill.com/lincoln/
Vincenzo's Ristorante, P St. between 8th and 9th ($$-$$$) http://vincenzos-ne.com/menu/#
Ivanna Cone Ice Cream, in the Creamery Building in the Haymarket, 7th and P
Pubs, breweries, and bars within walking distance of the Cornhusker Marriott ($$)
Miller Time Pub and Grill, within the Cornhusker Marriot.
Zoo Bar, 14th, between O and P. World famous for its live music every night. http://www.zoobar.com/
An easy drive from the Cornhusker Marriott: Blue Blood Brewing Co., 925 Robbers Cave Rd. A brewpub situated over the 5000 sq. ft. "Robbers Cave" that you can tour! (must make reservations to tour cave 1 week ahead of time). http://bluebloodbrewing.com/home
Restaurants that are an easy drive from the Cornhusker Marriott
Chef Karim's Place at 333 N Cotner Blvd. Fine Dining, French-Moroccan & Mediterranean Cuisine. ($$$) https://www.chefkarimsplace.com/

Daffodil Mediterranean Cuisine (Persian), 5500 Old Cheney Rd #21. Unassuming eatery with a chalkboard menu. A Classics Department favorite ($$)

The original Misty's Steakhouse in the Havelock neighborhood, 6235 Havelock Ave. A football-shaped bar! Décor untouched since the 50's! ($$-$$$)

The Normandy, 2785 S 17th St. Traditional French cuisine. Reservations recommended. (402) 476-0606 ($$$) http://www.thenormandylincoln.com/
Parthenon Greek restaurant, 5500 S. 56th St. ($$) www.theparthenon.net
Venue Restaurant, 4111 Pioneer Woods Dr #100. Upmarket American cuisine and a vast wine list. Reservations recommended. (402) 488-8368 ($$$) https://www.yourvenue.net/

Various ethnic restaurants on 27th Street, scattered for a mile north of O Street. Vietnamese, Thai, Middle Eastern, African [$-$$]
The State Capitol Building, 14th and K. Amazing historically-themed carvings on the outside and classical mosaics on the floors are a huge bonus to a seriously-cool building! http://capitol.nebraska.gov/
Lincoln Children's Zoo, 1222 South 27th Street (10 minute drive). It's not just for children! Home to over 400 animals including snow leopards, red pandas, Humboldt penguins, ring-tailed lemurs, camels, tigers, giraffes, and the Galapagos tortoise. Admission $9.95. http://www.lincolnzoo.org
Willa Cather Archives in the Love Library of the University of Nebraska-Lincoln https://cather.unl.edu

Lincoln Museums

Independent bookstores

A Novel Idea, 14th between O and P
Bluestem Books, 9th and N
Indigo Bridge Books, in the Creamery Building in the Haymarket, 7th and P

The Historic Haymarket District, https://lincolnhaymarket.org/about

Burkholder Art Studio and Galleries, 719 P St.

Burlington Antiques, 201 N. 7th

From Nebraska Gift Shop, 803 Q St.

Licorice International World Headquarters, 803 Q St. Many free samples!

Noyes Art Gallery, 119 S. 9th
Ten Thousand Villages, 140 N. 8th St.

Other attractions
MAJOR ATTRACTIONS LOCATED A SHORT DRIVE AWAY
The name "Nebraska" is derived from the Oto term translated as "flat river." It refers to the Platte River, which is 310 miles long and empties into the Missouri River.

Lincoln has been designated as a refugee-friendly city since the 1970s and led the nation in resettling the most refugees per capita in 2016.

Nebraska has the only unicameral legislature in the US.

The Nebraska "Cornhuskers" (we prefer "Huskers" these days) were once known as the "Bugeaters."

The first American Arbor Day was celebrated in Nebraska City, NE, in 1872 with the planting of one million trees within the state

Nebraska is home to one of the largest population of Czechs outside of the Czech Republic. The town of Wilbur hosts the Czech Days festival every August.

On football Saturdays, the joke is that Memorial Stadium becomes the 3rd largest city in the state, holding 90,000 in a sellout streak that goes back to 1962.

We are not just a football town! The UNL Women's Volleyball team won the National Championship in 1995, 2000, 2006, 2015, and 2017. The women have their own dedicated building (with skyboxes!) and hold the NCAA record for attendance. They have a sellout streak that goes back to 2001!

Willa Cather grew up in Red Cloud, Nebraska, and graduated from UNL. O Pioneers! and My Antonia are set within the state.
Alexander Payne is a native son who has filmed Election, About Schmidt, and, of course, Nebraska on locations within the state.

Nebraska is also the birthplace of Marlon Brando, Malcom X, Henry Fonda, Fred Astaire, Dick Cavett, Gerald Ford, and, of course, the Oracle of Omaha, Warren Buffet.