Welcome to CAMWS
The Utah Classical Association
invites you to the 119th Annual Meeting
March 29-April 1, 2023 in Provo, Utah, at the Provo Marriott Hotel and Conference Center
The CAMWS Statement Supporting Diversity and Opposing Violence and Discrimination
The Classical Association of the Middle West and South decries all forms of hate, discrimination, racism, bigotry, and xenophobia. We affirm that all people deserve to be treated with equal compassion, dignity, and respect. Our commitment to the liberal arts impels us to resist violence and hatred, whether perpetrated through word, symbol, or deed: diversity is a resource that strengthens and benefits our entire community, be it diversity of ability, age, ethnicity, gender identity, nationality, political thought, race, religion, sexuality, socioeconomic status, veteran status or culture. We unequivocally stand with our colleagues, students, families, and friends to support and celebrate all ways to be human.
CAMWS creates the Anthony Fauci Award for STEM and Classics
Introducing the Rudolph Masciantonio CAMWS Diversity Award
Scholarships to Benefit Undergraduate and Graduate Students
CAMWS Offers Two New Awards
to Encourage
Partnerships between Secondary and Post-Secondary Faculty/Students
and to Support Teacher Training
Teacher Training Initiative Partnership Programs
Teacher Training Initiative Scholarship Program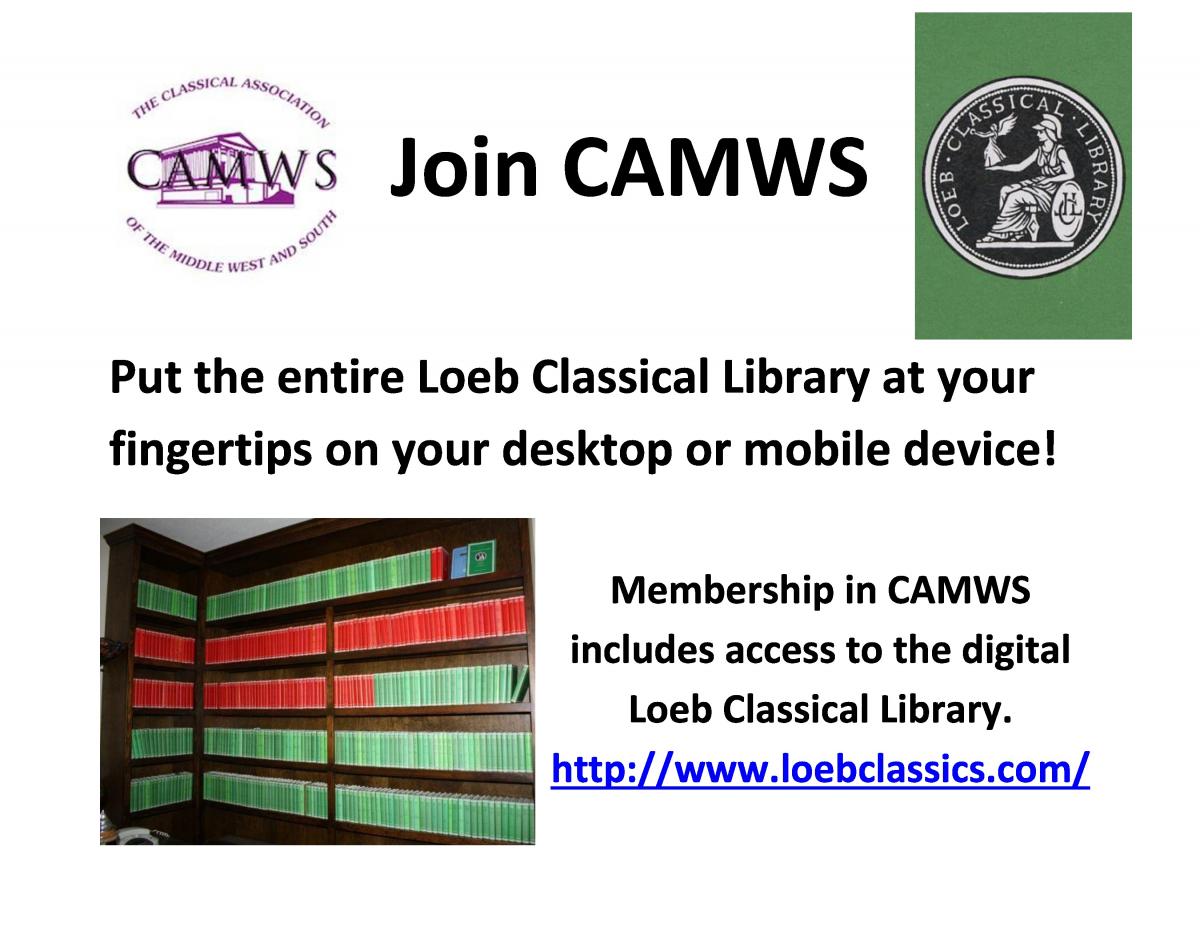 ​

CAMWS welcomes your comments and suggestions about this website.
Please send them to camwsst@camws.org.