Welcome to CAMWS
Statement from the CAMWS Executive Committee regarding the recent attacks:
CAMWS decries all forms of hate, discrimination, racism, and xenophobia.
On March 16, eight people were shot and killed in Atlanta, including six women of Asian descent.
We stand together in support of our Asian American, Asian, and Pacific Islander colleagues, students, family, and friends.
___________________________________________________
The 117th CAMWS Annual (Virtual) Meeting, April 7-10, 2021
The Program is available and the Exhibit Hall will remain open until May 1st!
Introducing the Rudolph Masciantonio CAMWS Diversity Award
Scholarships to Benefit Undergraduate and Graduate Students
CAMWS Offers Two New Awards to Support Teacher Training
Partnership and Scholarship Programs Developed as Part of the Teacher Training Initiative
ASCSA Establishes the William Sanders Scarborough Fellowship
Executive Committee Approves Donation To Support Diversity Fund for study in Athens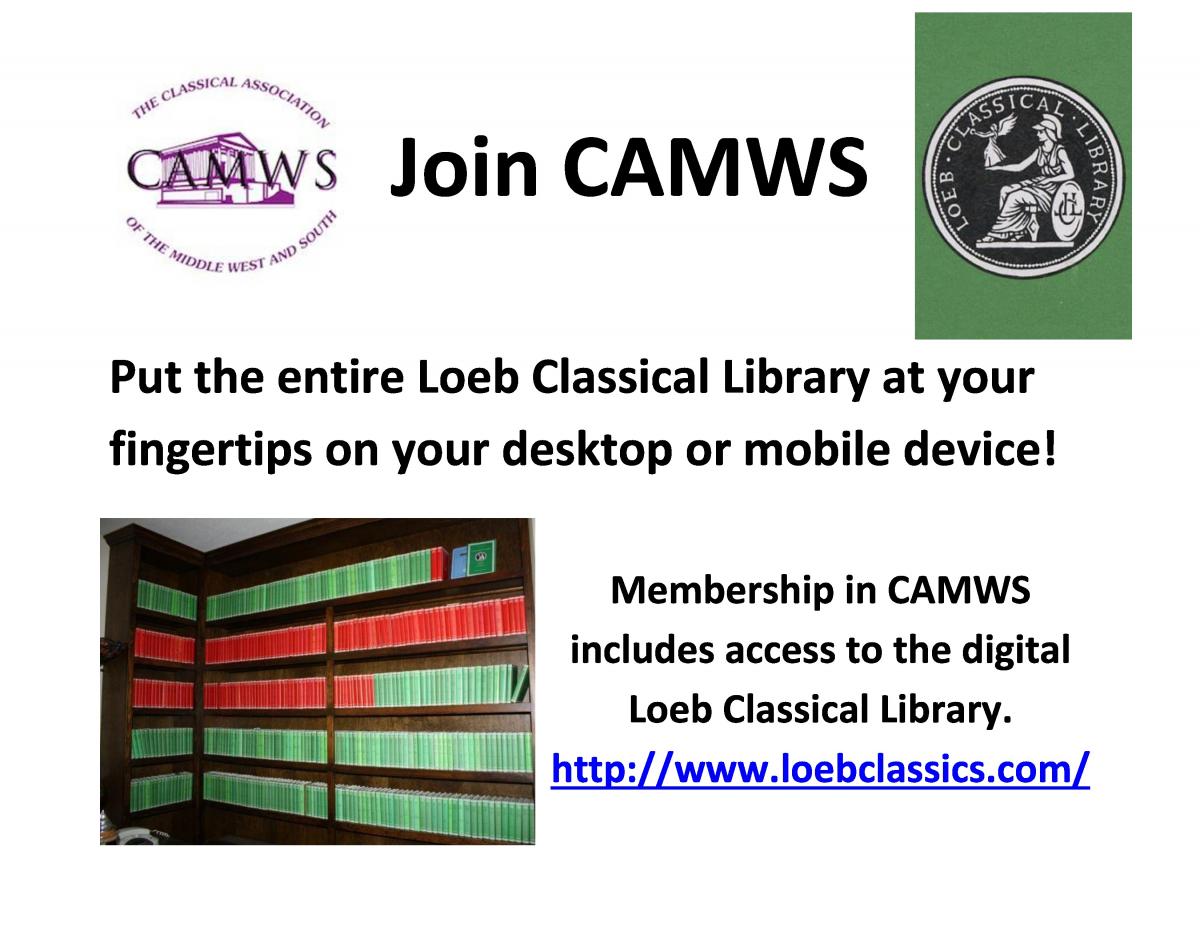 ​

CAMWS welcomes your comments and suggestions about this website.
Please send them to camws@camws.org.