Welcome to CAMWS
Latin Teacher Training Initiative 2019
Two years ago CAMWS launched the Teacher Training Initiative, a fund drive to support K-12 Latin teacher training and professional development. The effort got off to a promising start with generous donations of CAMWS members, following the lead of the Consulares and other officers of the organization. The Development Committee now asks you to make a gift in the second phase of this campaign, whose aim remains to invigorate an area at the core of the identity of CAMWS. Recent conversations with CAMWS leadership suggest that this fund would be best spent on totally new initiatives to attract students into the profession. One compelling idea is to send master teachers to visit high school Latin classes and college campuses to talk to students about careers in teaching K-12 Latin. Via the CAMWS website we could build upon such trips by circulating informational materials to an even wider audience. This is but one of the ideas under discussion for making an immediate, substantial impact now with the CAMWS Teacher Training Initiative. To make this happen the continued financial support of the CAMWS membership is needed. Please consider making a donation to this important cause. Note that the CAMWS Executive Committee has agreed to provide from the endowment up to $10000 to serve as matching funds for contributions made this year. You can contribute via the CAMWS Website by clicking the link Donate to CAMWS at camws.org/donate and selecting Teacher Training Initiative, or by sending a check (marked Teacher Training Initiative) to the CAMWS Office, Department of Classics, Monmouth College, 700 East Broadway, Monmouth, IL 61462.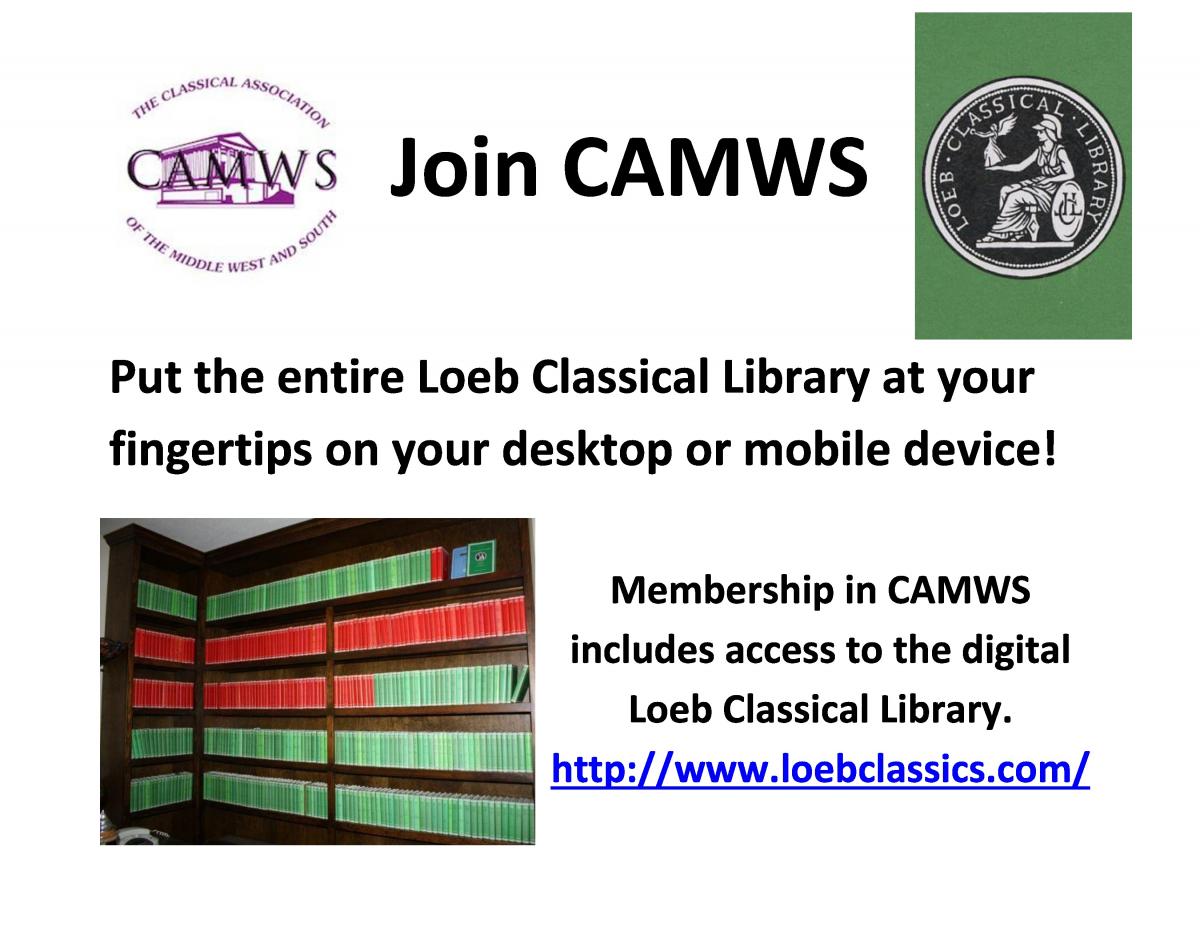 CAMWS welcomes your comments and suggestions about this website.
Please send them to camws@camws.org.