Welcome to CAMWS
CAMWS Secretary-Treasurer Search
The Classical Association of the Middle West and South announces a search to replace the current Secretary-Treasurer, Professor Tom Sienkewicz (Monmouth College). Ideally, his successor would become Secretary-Treasurer Elect at the CAMWS Annual Meeting in Lincoln next spring, and the transition would be completed by June 30, 2020.
As chief operating officer of CAMWS, the Secretary-Treasurer is responsible for all of its financial commitments, including serving as business manager for Classical Journal, and provides continuity in planning and policy. In addition to travel expenses, s/he receives an annual stipend determined by the Executive Committee. CAMWS also compensates an administrative assistant and reimburses the host institution for postage, printing, telephone charges, supplies, and other routine operating expenses. More information about the position can be found at camws.org/secretarytreasurer.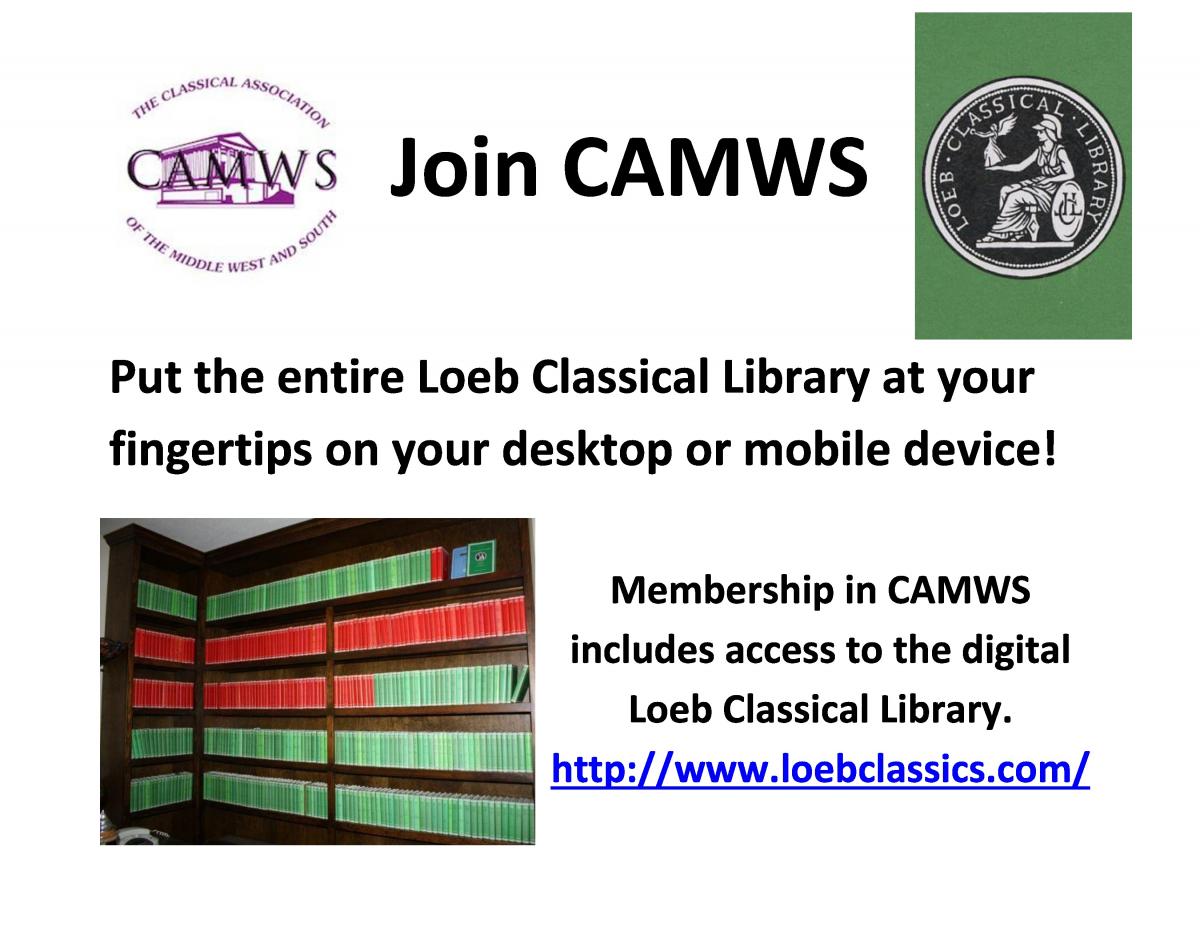 CAMWS welcomes your comments and suggestions about this website.
Please send them to camws@camws.org.