Welcome to CAMWS
Call for Proposals for CAMWS 2020
The 116th Annual Meeting of the Classical Association of the Middle West and South will be held Wednesday-Saturday, March 25-28, 2020, in Birmingham, Alabama at the Hyatt Regency Birmingham--The Wynfrey Hotel at the invitation of Samford University. Proposals for panels, workshops, individual papers, and round-table discussions on any aspect of the ancient Mediterranean world are now being accepted. Teachers (K-12, college, university) and independent scholars, as well as graduate and undergraduate students, are encouraged to submit proposals. Papers that are likely to be of broad interest, such as those with direct applicability to teaching or those engaged with issues of diversity, gender, sexuality, race, and ethnicity, are especially welcome. Here is the call for proposals for panels, workshops, individual abstracts and round-table discussions: https://camws.org/CFPCAMWS2020.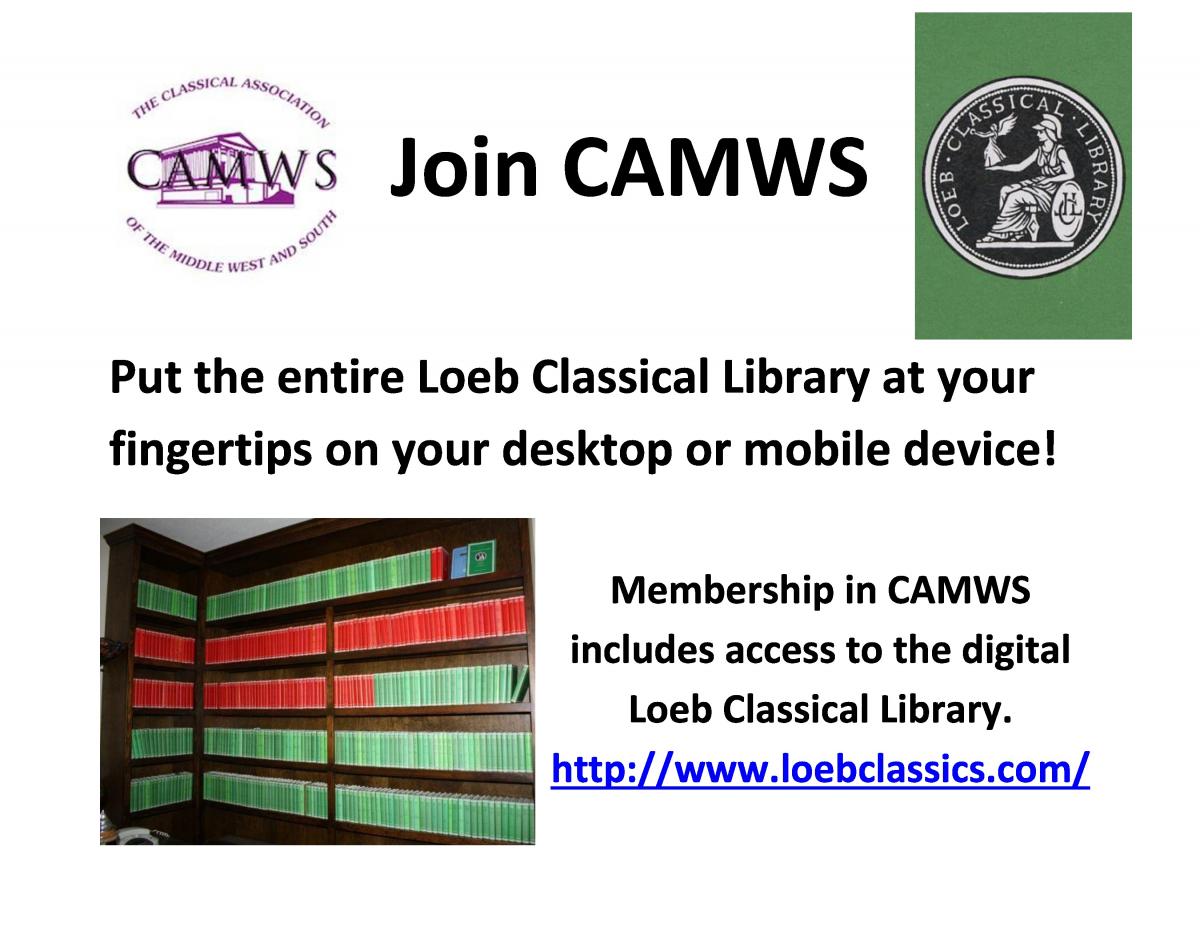 CAMWS welcomes your comments and suggestions about this website.
Please send them to camws@camws.org.