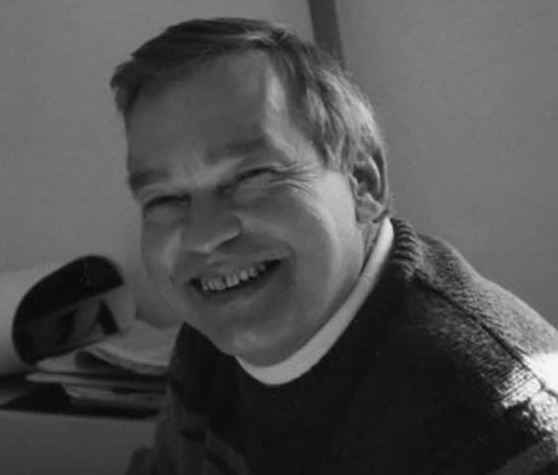 SCS Obituary
Ed Menes joined Loyola University Chicago in 1963 and was awarded emeritus status upon his retirement in 2009. Ed's research was in Latin lyric and elegy and linguistics, and he served as the associate director of the Rome Center of Liberal Arts, now the John Felice Rome Center, from 1975 to 1979. He was also chair of the Department of Classical Studies from 1984 to 1995. The department named its annual undergraduate translation competition after Ed when he retired: A prize is awarded to the Classics student who best translates a passage in ancient Greek or Latin in a two-hour period. Associate Dean for Academic Affairs Jacqueline Long, PhD, recalls that Ed was the perfect candidate for such a recognition because "he always embodied an absolute commitment to philology as the basis of all learning and teaching in Classics."
A noted classicist, philologist, poet, philhellene, and lover of Rome and Italy, Ed travelled all over Europe. His family recalls that he rode a Vespa scooter throughout Eastern Europe until it caught fire in Belgrade, Serbia, quickly putting an end to his adventures and forcing him to take a train back to Rome.
Ed was much beloved by his students, including Associate Professor of Journalism Connie Fletcher, PhD, who remembers Ed from when she and her brother were enrolled in his Latin and Greek classes. "We called him Dr. Menes 'Marvy' because he was 'absolutely marvelous.' He brought so much excitement to the study of the Classics. He was the finest professor I had at Loyola."