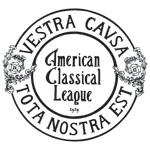 UPCOMING DEADLINES
Here are links to everything with a deadline in January or thereabout.
ACL INSTITUTE CALL FOR PROPOSALS
Submission deadline for submitting proposals to the 2017 ACL Institute in Grand Rapids, Michigan is January 15.
---
EXAM REGISTRATION DEADLINES
National Greek Exam: January 20
National Latin Exam: January 20
National Mythology Exam: January 15
Exploratory Latin Exam: March 1
National Roman Civilization Exam: February 6
National Latin Vocabulary Exam: February 6
---
ACL SCHOLARSHIPS
January 15th is the early deadline. The later deadline is March 15. All applications will be considered equally for funding, not matter which deadline is met.
---
MERITUS/ MERITA AWARDS
Nominations for ACL's highest award for service is February 1.
CAMWS or Classics News or Jobs: